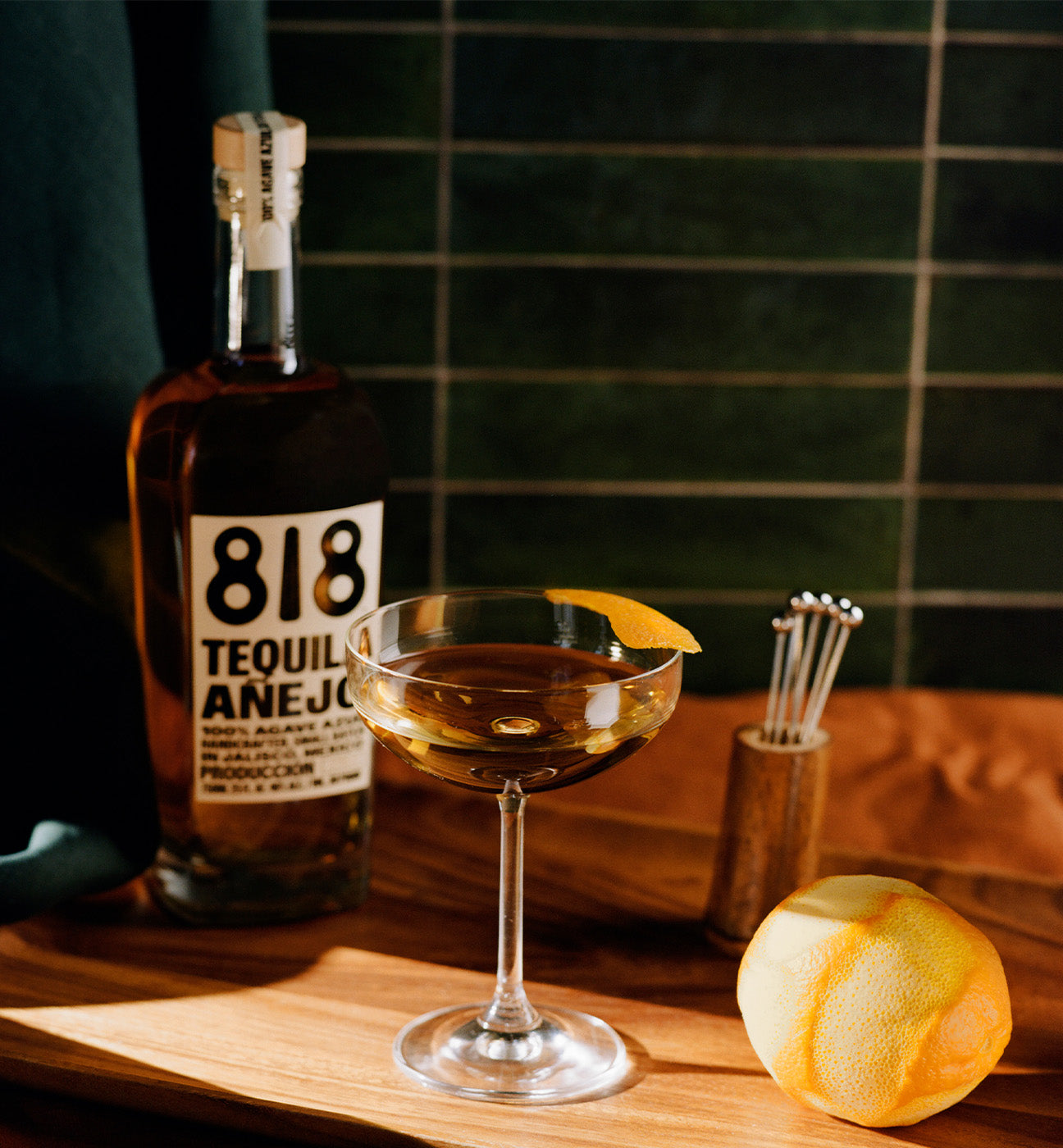 Ingredients:
2.0 OZ 818 Tequila Añejo
+ Oloroso Sherry (For Rinse)
+ Orange Peels
Prep:
(1) Rinse a chilled coupe with Oloroso sherry, flame an orange twist over the glass.
(2) Stir 818 Añejo with ice until chilled.
(3) Strain and flame an orange peel over the top of the glass.
(4) Garnish with orange peel.
SEE FULL RECIPE
Head of the Heap
Ingredients:
2.5 OZ 818 TEQUILA AÑEJO
1 CUBE OF SUGAR
2 DASHES OF ANGOSTURA BITTERS
+ SPLASH OF WATER
+ MUDDLE
+ ORANGE PEEL
Prep:
(1) ADD BITTERS, WATER, AND SUGAR TO GLASS.
...
SEE FULL RECIPE
818 Añejo Old Fashioned