818 TEQUILA + S.A.C.R.E.D
At 818 we emphasize the earth's importance in everything we do - that's why we partnered with s.a.c.r.e.d. (Saving Agave for Culture, Recreation, Education, and Development) for our 818 Community Program in Mexico. We are taking agave waste and other byproducts from tequila production and using them to create usable building materials like bricks that we donate to community initiatives across Mexico. We are excited to continue working closely with s.a.c.r.e.d. on a variety of projects that touch all elements of the local economy, environment, and community.

HOW WE MAKE OUR 818 BRICKS
818's community program in Mexico, developed and realized in tandem with s.a.c.r.e.d., is one of many ways we fight for our planet.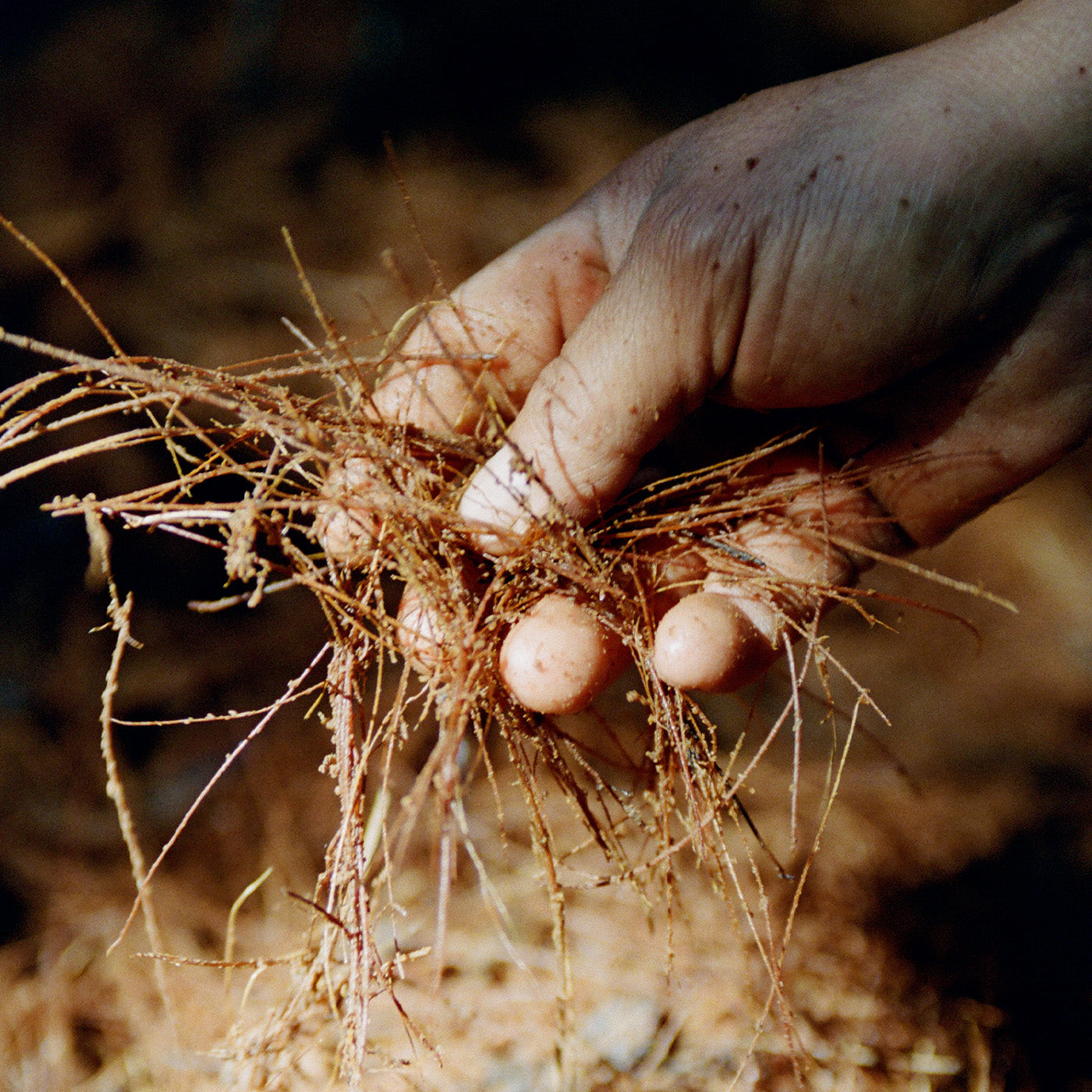 1
THE MIX
Our bricks are crafted from agave waste and clay-rich adobe soil, combined with sand and fibers for a sturdy base.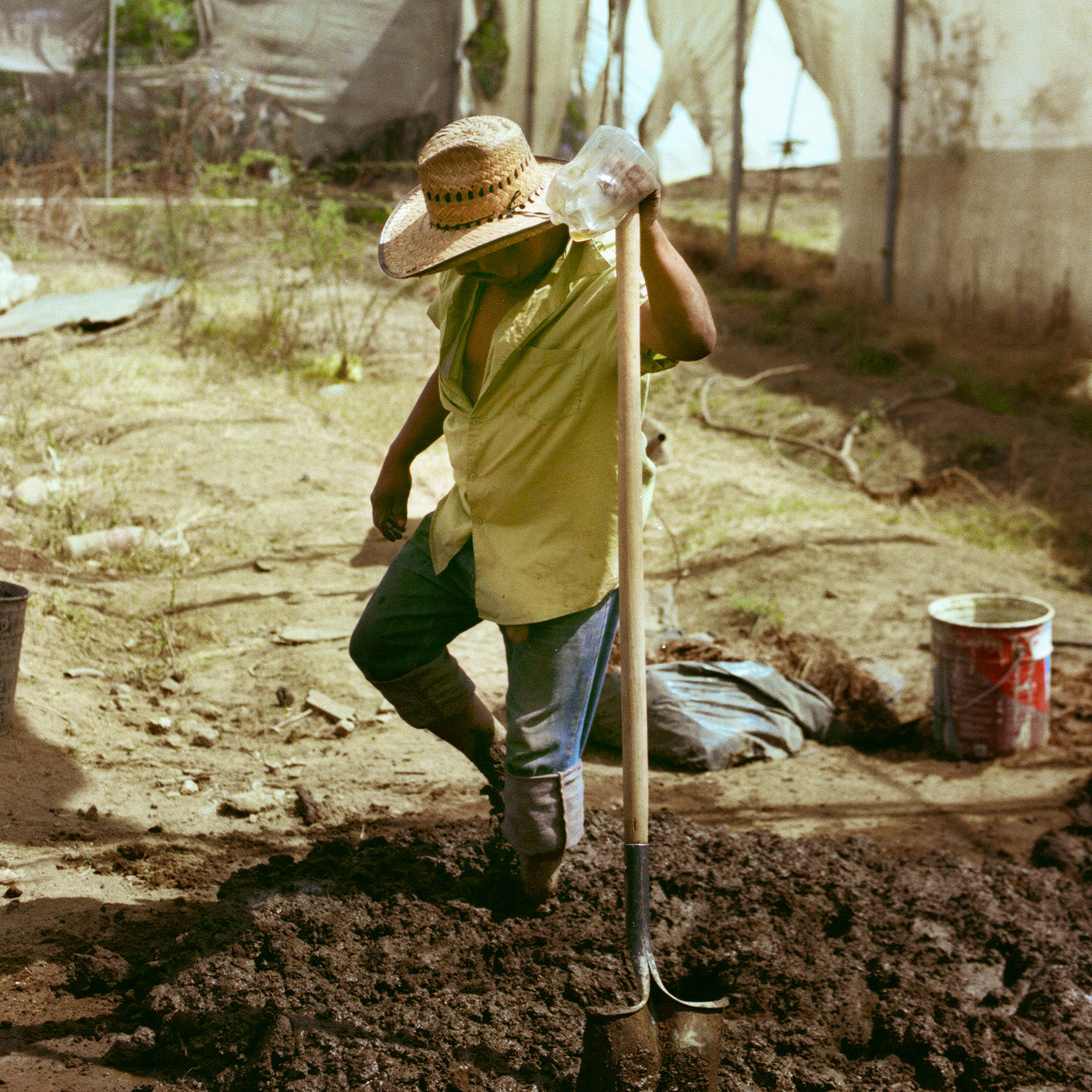 2
THE DANCE
The mixture is "danced" together to break apart the clay and combine all the ingredients.
3
THE BRICKS
The mud is then hand-pressed into molds, creating bricks that are individually unique. The bricks then are laid out to dry in the sun.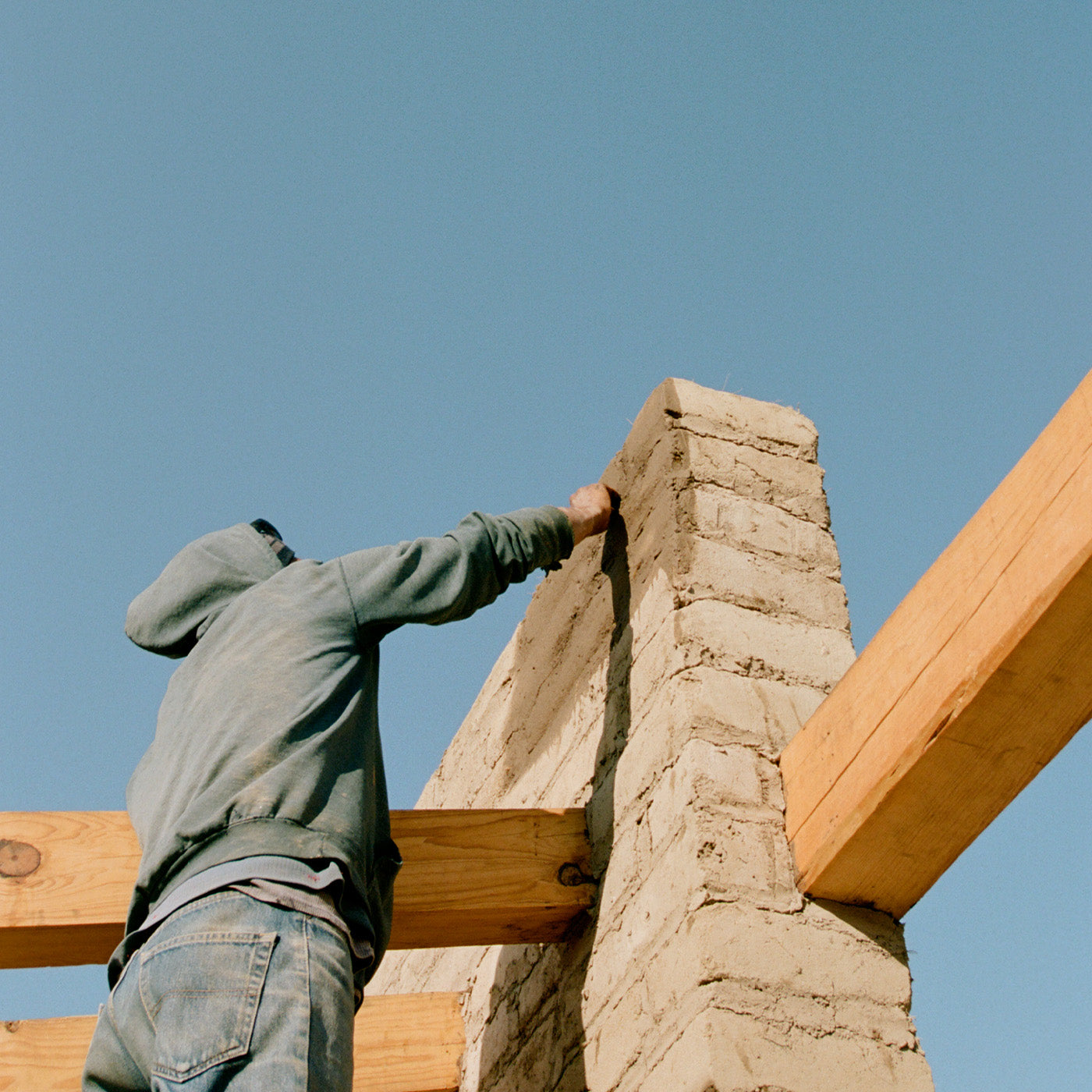 4
THE STRUCTURE
Our bricks are used in a variety of infrastructure projects around Mexico to create meaningful community centers, libraries, and more.
DISCOVER OUR CURRENT PROJECTS
COME BACK TO SEE UPDATES AS WE CONTINUE TO GROW OUR PROGRESS.
LIBRARY & MIDDLE SCHOOL
Location: Zapotitlán de Vadillo, Jalisco
Broke Ground: Jan 2022
Estimated Completion: Summer 2023
818's first incredible project is building a library in Zapotitlán de Vadillo, Jalisco. The library will also serve as supplemental classroom space for a community middle school that focuses on regenerative agriculture, ensuring that this knowledge will be preserved and passed onto future generations. The roof on the library will be comprised of wood that is sourced from responsibly managed forests.
BUILDING A MEZCAL TASTING ROOM
Location: Southern Jalisco
Broke Ground: Sept 2022
Estimated Completion: July 2023
Our second project is building a tasting room in southern Jalisco. A fifth-generation mezcalero faced erosion of his hillside distillery as a result of climate change. The tasting room will help strengthen the land and preserve the cultural heritage of his incredible legacy. The mezcal produced at this distillery carries symbolic and religious meaning for the surrounding community.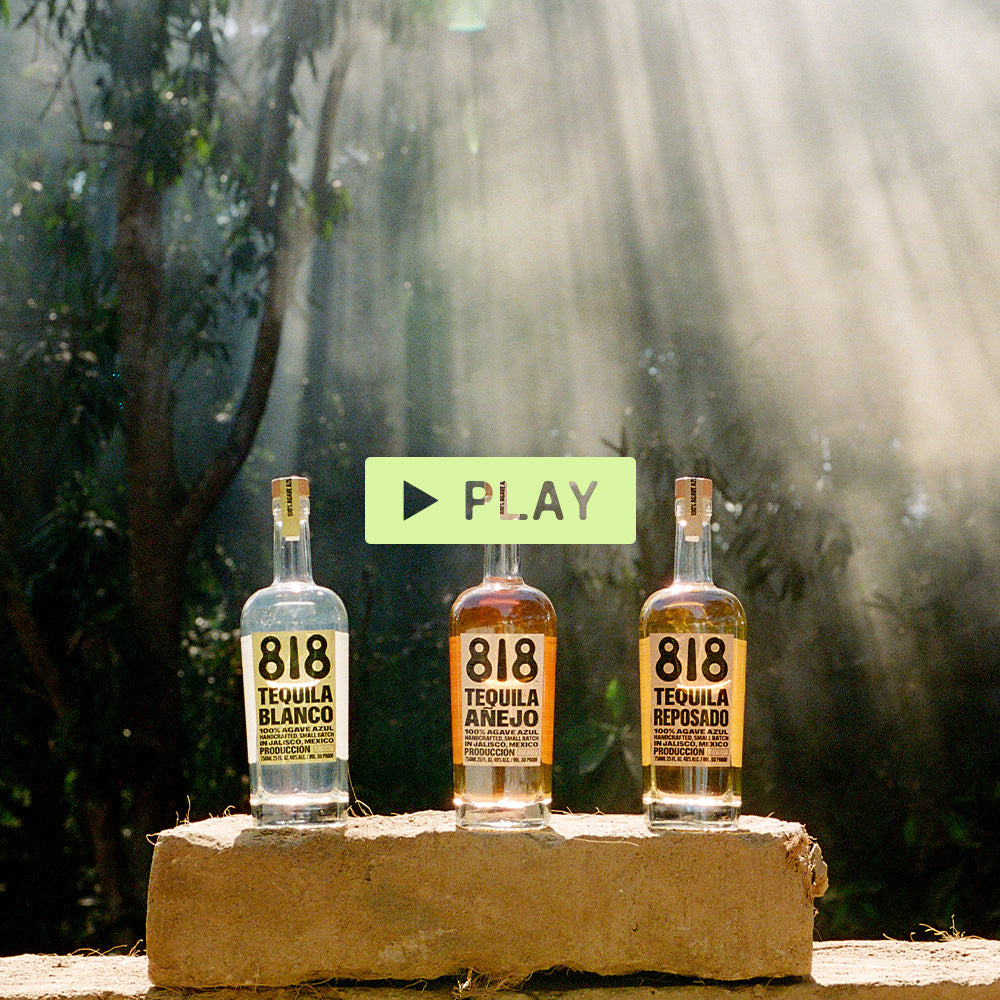 REGENERATIVE AGRICULTURE AND BIODIVERSITY
Location: Zapotitlán de Vadillo, Jalisco
Broke Ground: July 2022
Completed: Ongoing
Beyond the waste-reduction benefits of our 818 bricks, we are committed to building an agave spirits industry that rebuilds even as it produces. We are helping to deconvert the 3.32 hectares of monoculture Blue Weber Agave fields adjacent to the Mayahuel Library into a living example of biodiverse, regenerative agriculture, which can serve as a pedagogical tool for the Secundaria Técnica 38, and set an example for how sustainable agriculture should be practiced.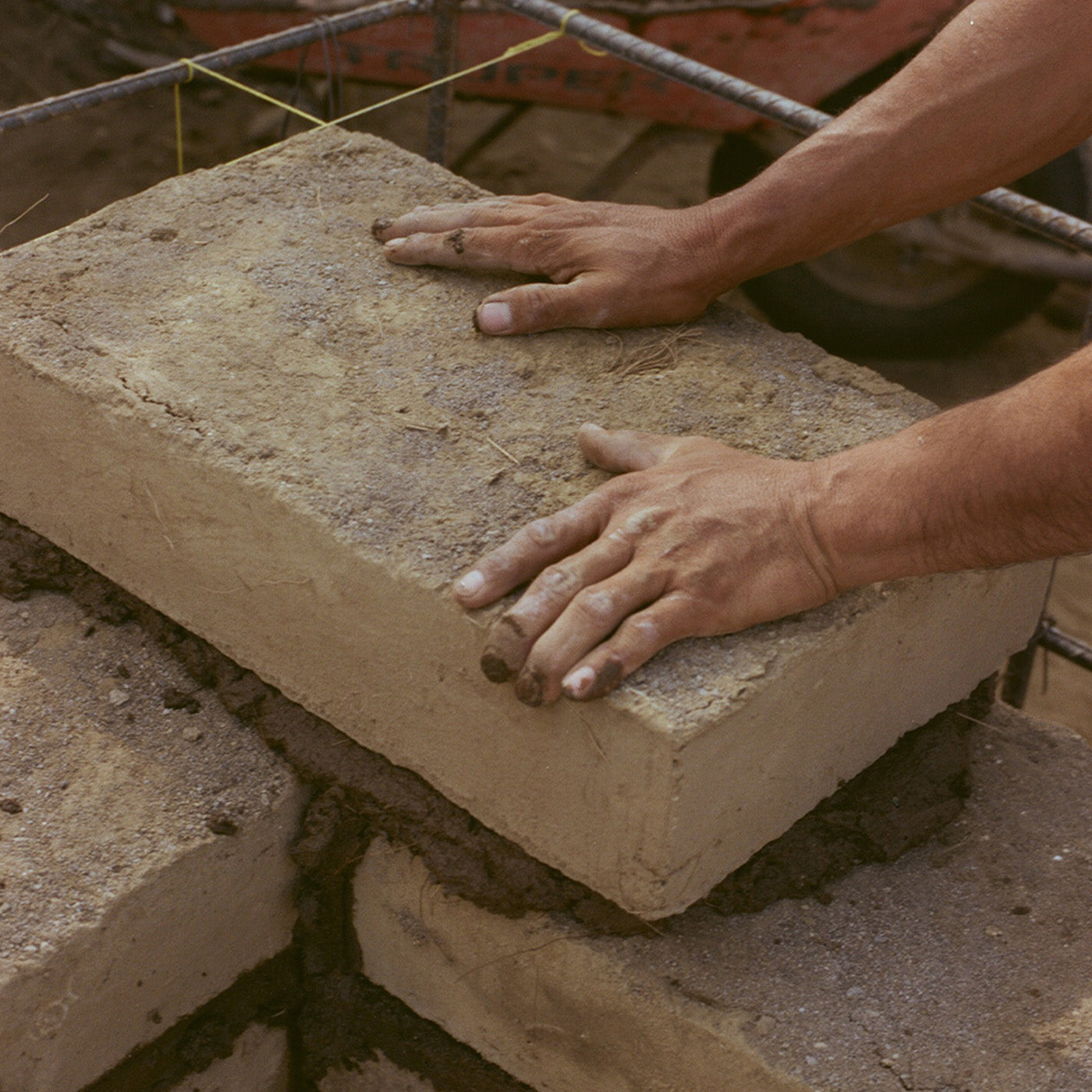 COMMUNITY PLAZA
Location: Río de Parras
Broke Ground: May 2022
Completed: February 2023
At 818, we recognize that physical meeting spaces are essential to any strong community. We're building a town center that will merge many aspects of local culture —sports, family celebrations, and other recreation. Young people will be able to practice basketball—the preferred sport in the region—while the town will be able to celebrate their local festivities in the same space.
SIKANDA OFFICES
Location: Oaxaca
Broke Ground: Early 2023
Estimated Completion: Ongoing
818 is also supporting the construction of independent offices for SiKanda—a registered charity in Oaxaca, Mexico—that designs and implements poverty reduction programs and advocates for the promotion of human rights. They also support the informal recycler communities in Oaxaca, helping strengthen the schools in the community and teaching residents how to develop organic gardens.
why adobe bricks?
OUR BRICKS ARE CRAFTED FROM AGAVE BYPRODUCTS COMBINED WITH CLAY-RICH SOIL AND SAND. THE AGAVE FIBERS (BAGAZO) AND LIQUID BYPRODUCT OF TEQUILA PRODUCTION (VINAZA) MAKE FOR A MATERIAL THAT IS STURDY, WATERPROOF, AND FLEXIBLE.